BY VALENTINA PICCINI
"Let'so go eating to Lea's": since 1986 the reference point for typical cuisine and not only in Città di Castello.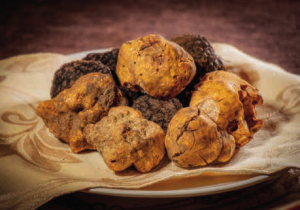 Who hasn't been to Lea's?
Well, if for some strange reason you have never done it, start booking, because this year the famous tifernate restaurant awaits you with its tasty dishes and in full compliance with all Covid rules!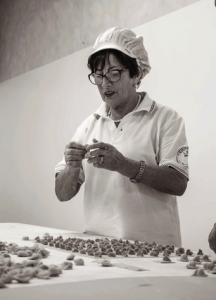 As a family, with friends, since 1986 in Città di Castello (and for a few years in the historic center), the Trattoria Lea is the reference point for those who want to taste earth dishes based on mushrooms, truffles and tradition, accompanied by good wine and an atmosphere that smells like home.
The typical Umbrian cuisine, whose flavor is preserved in that term "Trattoria" that Lea proudly preserves, seems not to fear the competition of the national ones and no longer in vogue – such as sushi, Japanese, Chinese up to macrobiotic, vegan, vegetarian – and allied with wine, which is the alter ego of a true evening spent around a table, especially after years of distance.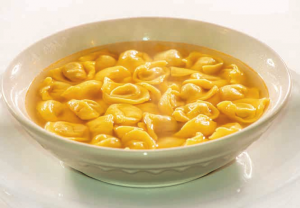 The history of this restaurant is intertwined with that of Città di Castello, as far back as 1910, in which it opened its doors as a refreshment point for the locals. In 1930 it will be transformed into Osteria da Primo, until the moment of the magical meeting with the spouses Antonio and Lea. It is there, in 1986, that the Trattoria la Lea begins its new course, carried out with professionalism and much commitment by Lea's sons, Cristiano and Marco.
A place that still today, more than a hundred years after its birth, is able to offer typical dishes of Tifernate cuisine such as the famous paltone,  cappelletti in brodo, pasta with chickpeas, grilled lamb. But let's not forget the mushroom dishes, where the porcino accompanies the divine homemade noodles, scallop or cut and dulcis in fundo – although the vintage was quite greedy – the truffle: in Città di Castello the truffle is eaten by the Lea!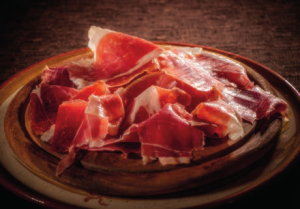 Even sautéed vegetables here taste "true", because the ingredients are of the highest quality and the preparations sought after, but at the same time so simple that they leave no signs of heaviness at the end of the meal.
A gastronomic success in the name of Umbrian cuisine, therefore, but also human: in addition to Cristiano and Marco, the room is run by young people of great experience and courtesy… And I recommend, do not miss the wishes sung (with microphone) by the Chica!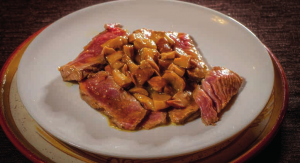 For lovers of good drinking, La Lea offers a very wide wine list, ranging from full-bodied red wines to more refined bubbles and you will be guided in pairing with the dishes of the menu to enjoy them at their best.
For information and reservations: Trattoria Lea, Corso Cavour 8F, Città di Castello (Pg) / Tel. 075 852 1678 / Opening hours: everyday, Lunch: 12:30 ~ 14:30 (excluding Mondays) – Dinner: 19:30 ~ 22:00