DI VALENTINA PICCINI
History of an independent record label and its talents.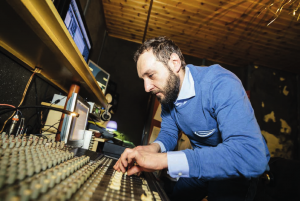 TV formats such as X Factor, Spotify and You tube are tools that seem to reset the distance between the bedroom where you try to interpret covers, between the desk where they take shape sheet music and words, the school where you study hard and success. But that distance exists and even today, in which the speed of the network raises to idols anonymous voices within a few days and millions of views. To fill it up there is a chain that holds together an ancient technique and futuristic technologies, which seeks talent and helps him to get out of the embryo of passion for music, without other determinations.
MeltinaRecords (MR) is one of the places where music becomes a profession as well as a dream come true. Even MeltinaRecords, before being an independent record label, a recording and mastering studio that was born in Città di Castello (PG) with the intent to give space to emerging artists, was a dream to pursue. Born in 1976 Alessandro Cecconi, founder and artistic director of Meltina Records, started his way from music and for music he did all the work possible but in 1998 he manages to open his recording studio, which in 2010 becomes a record label, Edizioni Menichella.
Now Meltina Records, an evocative and almost exotic name for being a newly built neighborhood of Città di Castello, the amniotic fluid of Alessandro, a rural area now teeming with lives, schools and shops within walking distance from the city, just steps from the countryside. Like the music that moves between different dimensions, that of passion and that of hard work to achieve the goal: record a single, make your voice known and the inner world that materializes on the staff.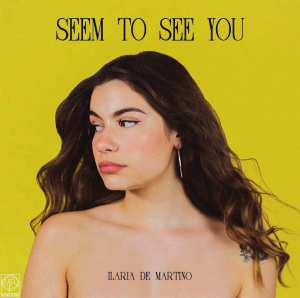 Since Meltina Records was called Edizioni Menichella, water and artists have passed under the bridge. Alessandro has believed and supported artists throughout Italy and among them Ilaria de Martino is the first artist of Città di Castello. Her story is exemplary and gives hope: Ilaria is 20 years old, she has been singing for 8 years and a year ago she gets in touch with Alessandro who proposes her to make an unpublished one. Ilaria will take care of the words and Alessandro will take care of the music. The single is born early: after six months it is engraved. It comes out in September, in recent months it is in promotion and will be uploaded to the best digital stores. At the same time Alessandro will take care of the promotion to film producers, newspapers, the biggest record labels through the digital postcard. Via Ilaria no longer sings in her bedroom, she is an artist to all intents and purposes. "The road she has chosen is more difficult than others, for example of Giorgia Luzi's one, who has already recorded his first single, because the genre of Ilaria is not master stream but his song identifies with an alternative genre. It's a challenge, we accepted".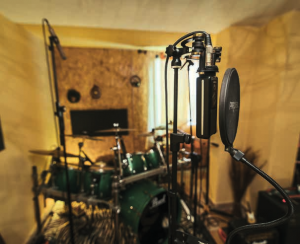 "In a reality more and more closed to the market of the new proposals, MeltinaRecords tries to give voice to those musical projects deserving of being diffused and known, without exclusions of genre" explains Alessandro Cecconi "The main purpose of the label is in fact to give visibility to the artists produced, to favor the promotion and the consequent artistic career. Meltina Records boasts a long and remarkable experience in the music sector, assisted by a dense network of contacts, collaborators and a leading Press Office in the national promotion-dissemination. In a market increasingly crowded by emerging proposals (sometimes even "amateur") the possibility of becoming known and entering the important radio circuits is often linked to the quality of the product obtained (often overlooked).
MR relies, during its executive production, on its high-level professional recording studio, equipped with sophisticated state-of-the-art instrumentation, and operating in the sector for decades also with national artists. Production, promotion and distribution: everything that an emerging artist needs to really know his music and to undertake a challenging but concrete artistic journey he finds it from us".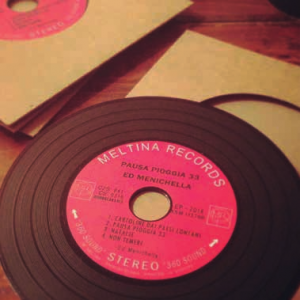 MeltinaRecords offers the 360 degrees services needed to take the first steps towards a not easy, not flat but exciting career: in addition to the recording studio, it is organized for mixing and mastering ( also online), recovery and optimization of old recordings, MF bases, arrangements, pre productions and productions, transcriptions of scores for SIAE deposits or other, composition of the melody of the song from a simple text, digital distribution in over 25 stores and 240 territories in the world, complete creation of unreleased songs, custom arrangements of edited songs, original music for Movies and Advertisements, sounds and Jingles for multimedia, speakering. In short, everything you need to make a dream come true.
X Factor I'm on my way.
Info: Meltina Records Via Carlo Collodi 14, Città di Castello (Pg) / Tel. 338 3383329