Welcome to
Valley Life Magazine
Founded in 2003, Valley Life Magazine is a group of glossy magazines, in both Italian and English, and located and distributed in various areas throughout Central Italy.
Each magazine publishes contents of various kinds: articles on culture, history and art, opinion pieces, articles on fashion, lifestyle and health and well-being – as well as on food, hospitality and catering. Its contents have in fact been a topic of academic research because of their cultural value and stylistic quality. Many companies, associations and professionals, Italian and from all over the world, have made themselves known to a vast audience of readers through magazines, and today also on these web pages.
The Valley Life magazines are created by a fabulous team of young journalists, designers and communication experts.
Here are the areas where all the editions are distributed.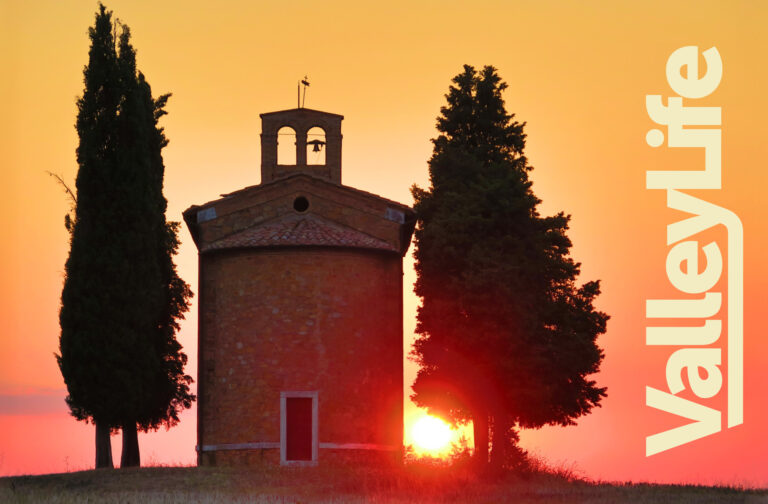 Numerous other editions of Valley Life in Italy and around the world are being studied and worked on. Do you want to be in charge of the magazine in the area where you live? Do you think you have the capacity?
The latest from:
The
Editor
In his mythopoiesis of 'Goodness' and 'Justice', Plato affirms the primacy of Goodness over other ideas, comparing it . . .
Read More
BY SIMONE BANDINI "(Europe) is a bourgeois and individualistic continent preoccupied with its refrigerator." Albert Camus, speaking in . . .
Read More
The latest from:
Chianti
& Valdelsa
On an unusually hot afternoon at the end of January I met Giovanna Florio, a holistic practitioner and . . .
Read More
BY SIMONE BANDINI Our journey to discover the Radda in Chianti area continues – begun with the Mayor . . .
Read More
The latest from:
Siena, Valdorcia
& Amiata
The scientific community agrees that all pathologies and disfunctions that undermine our well-being originate from a chronic inflammatory . . .
Read More
The latest from:
Alto Tevere
& Valtiberina Toscana
Beautypool specialists are an organized, varied and well-coordinated group of top-level builders and installers
Read More
The latest from:
Valdichiana
& Lago Trasimeno
For any inquiries please email