BY VALENTINA PICCINI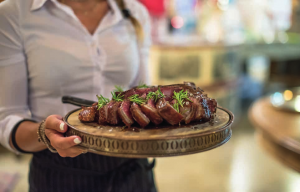 L'Incanto, the fabulous restaurant where good pizza marries quality, cold cooked, meat.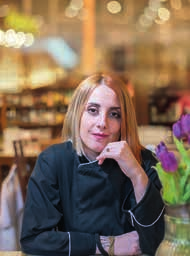 When you enter the Incanto restaurant, you are struck by the atmosphere of true fairy tale that you breathe: from the outside embellished with gazebo, statues and flowers, you enter a large loft room where dominate the wood, the glass, the precious curtains and that vintage shabby chic that we like so much!
But let's stop for a moment and immerse ourselves in the concept of this structure, unique in its kind in the valley: at Incanto, not far from the center of Sansepolcro, you can organize a succulent dinner among friends of prime choice meat, but also enjoy the revisited dishes of the biturgense tradition or a nice family pizza… Or why not, mix experiences and have at your disposal many type of quality kitchen, all in one.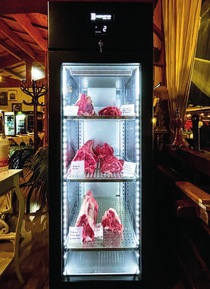 The gem? You will eat on tables furnished to perfection, made romantic and sought after by antique chandeliers, sumptuous glasses, cutlery from the deco, you will fall in love with that cabinet that you see next to you or the tray to particular on which is served a certain course… There is no problem, because here all the furnishings are on sale and you can buy them while sipping a good wine or coffee.
A truly unique idea that accompanies the famous pizza cooked on a wood oven, as beautiful as digestible, because its dough of special flours and secret ingredients is left to rise for 72 hours! The filling is made with top quality products and will make you want to say more!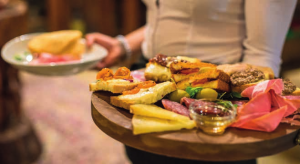 And if you're in the mood for meat, this is where you have to have dinner! The meat menu offers a choice of top quality, with types from all over the world, such as Japanese Kobe and Irish Angus. The room has special refrigerators for maturing, thanks to which cuts are subjected to a process of minimum 30 days before being ready for consumption.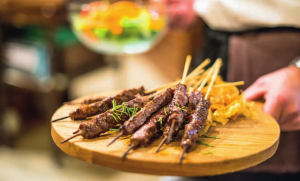 Even the cooking of the meat, strictly grilled, is special and the result of long research by Roberto and his daughter Ilaria: the technique thanks to which the dish arrives at the table without losing blood, nor the liquids that are the custodians of the flavor, is called cold-barbecued cooking and is adopted by very few restaurants in Italy, for delicious cooking but very slow.
The flesh is not "attacked", as it is used only charcoal during extinguishing, and cooks in a relaxed way together with its liquids. Being shot many times, it will not present burns and will keep intact all its natural flavour.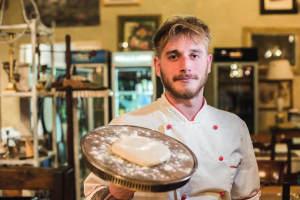 Accompany everything with a wide selection of wines with chatter and laughter exchanged with Roberto, who makes his guests feel really at home!
And make sure you leave some space for Ilaria's cakes!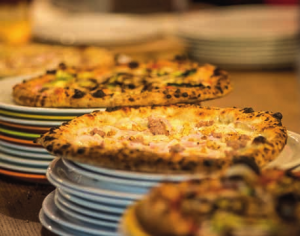 Info and reservations: Ristorante l'Incanto, Via Tiberina Nord 920, Sansepolcro (Ar) / Tel +39 0575 742411 / Open daily from 19:00 to 2:00 / Open for lunch from Thursday to Sunday included / Closed on: Monday