BY VALENTINA PICCINI
In Sansepolcro city centre, next to the arch of Porta Fiorentina which was one of the four bastions of the medieval town, is the Ristorante Enoteca Berghi dal Grigino, a real reference point for those who love the classic dishes of the Valtiberina (but not so classic as to lapse into the obvious).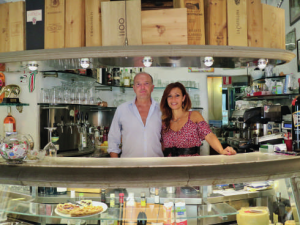 Let's start with the rather special name of this place, dal Grigino as it is known by the in-habitants of Sansepolcro reminding us of its long tradition: the place has in fact existed since the mid[1]1920s, managed then by the great-grandfather of the current owner, called 'grigino' for his graying hair. Today the restaurant is owned by great-grandson Andrea, who runs it together with his sons Giacomo – who specializes in the pizzeria section – but the clientele also knows his right arm and brother well, the very nice Silvio and the tireless and very elegant Elisabetta.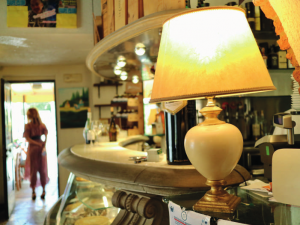 In this family atmosphere you can enjoy, in the delightful veranda adorned with plaques that recall the labels of the most loved wines, the true pleasure of Tuscan cuisine, in particular of our own area, the Valtiberina Toscana, with a wide choice of classic products. Great attention to raw materials and seasonality here: mushrooms, truffles and seasonal vegetables are the bosses, alternating throughout the year to enrich homemade pasta and meats.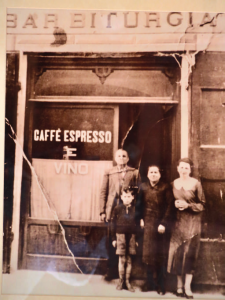 The Tartare del Grigino is justly famous, but also the sliced beef flavoured with different spices and condiments and the superb Bistecca Fiorentina. And, if you start your meal with a classic Antipasto della Valtiberina (a triumph of cold cuts, cheeses and bruschette with local pate) or with the equally classic panzanella, noth[1]ing stops you from opting for a first or second course of fish: from tagliolini al nero di seppia su crema di zafferano up to prawn tartare and fresh swordfish or octopus carpac-cio paired with seasonal vegetables.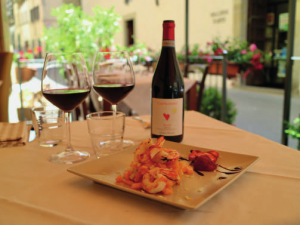 The Berghi is also a Pizzeria and offers a rich menu of pizzas cooked in a wood oven and prepared with top quality ingredients. The slow leavening guarantees excellent digestibility, while the toppings range from the more classic ones, to fish, seasonal vegetables, truffles and porcini mushrooms. The selection is completed by a refined cellar focused on the typical wines of Arezzo, which also makes this place excellent for a romantic candlelit dinner, with a glimpse of Sansepolcro's main street. The friendliness and courtesy of Andrea and the staff will make you say 'let's do this again'!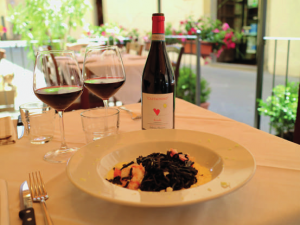 Info: Ristorante Enoteca Berghi "Dal Grigino" Via Giordano Bruno, 45 – Sansepolcro (AR) / Tel. +39 328 4871361 /
E-mail: info@ristoranteberghi.it / Giorno di chiusura: lunedì