by Jori Diego Cherubini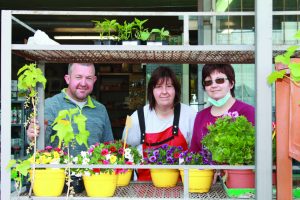 Here is a place for those who love, cultivate and look after the land. We are in at Pieraccini's, a stone's throw from Seggiano, Castel del Piano and the Val d'Orcia. Here you can find plants of all kinds (indoors, fruiting and hedging), the most colourful flowers as well as vegetables, seeds, soil, pellets, animal feed, and a hardware department with tools for all your country work.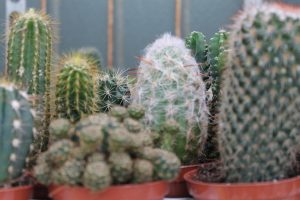 This family-run place has been in existence since 1995, started from an idea of Lodi Pieraccini. So anyone who comes can count on the over twenty years of experience on the part of Lodi's children Roberta and Lorella, and of Riccardo. As soon as you enter you are captivated by the perfume of fragrant plants, by the colours, and also by the most disparate and curious tools for the care of greenery and soil. There is just about everything here. But let's start with the plants: "we offer a really wide choice — they tell me — for terraces and balconies, especially in the period from April to the end of June and until late September we offer garden plants (for planting out in autumn) as well as a wide choice of succulent plants, large and small, and aromatic herbs such as mint, chives, oregano, marjoram, or less common kitchen herbs such as coriander, tarragon and rue. There are obviously fruit trees such as cherry, apple, apricot and plum trees as well as olive trees, but also ornamental shrubs like roses and jasmine".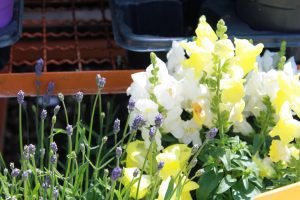 Over time the place has considerably extended its ranges: "there are beautiful terracotta or plastic vases, coloured or transparent for indoors and outdoors". For animals: "we offer grains and meals from Mignini: a specialized Italian company". Among the novelties there is also the resale of pellets: "We offer only the best quality, and we have a platform van for home deliveries (free in neighbouring areas)".
Also among the transportable goods Pieraccini does home delivery of inert materials like sand or breccia. As well as hire of a digger for fencing, earthmoving, excavation, land arrangement (for tree planting), road maintenance and restoration.
At Pieraccini's there is a very large shed offering everything needed for the care of the garden and the vegetable garden — pruning saws, secateurs, shovels, watering cans, bottles, feeders, drinking troughs for animals, liquid and granular fertilizers (tailored for each type of plant), soil for orchids, equipment for drip irrigation (such as pipes and fittings). But also nets of all kinds, for fences, to cover wood, anti-hail, for shade, and for climbing plants. There is also a sharpening service for scissors and knives: "the best slaughterhouses and restaurants in the area come to us, since it is actually quite a delicate job".
Info: Pieraccini Lodi, of Roberta and Lorella. Loc. Leccio, 23, Castel Del Piano (Grosseto).
Mail: roby.pieraccini@tiscali.it – ​​Tel: 0564/956761