BY JORI DIEGO CHERUBINI
We find ourselves in a truly magical place, nestled in the hills between Montepulciano and Pienza, full of the sensations delivered by an innovative, natural and extremely elegant line of perfumes. Let's take a sensory journey through history, nature, alchemy and art, with the new Bramasole perfumes in mind.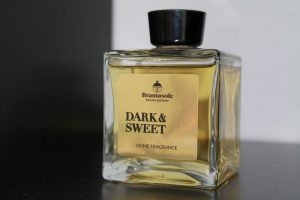 There are eight fragrances that make Bramasole a company of absolute quality and one of a kind: Dark & Sweet, Vetyvain, Tuberose Temptation, Venus Rose, Jasmine Bride, Dionysus Fig, Eternal Cedar and Alchemical Spice.
«They are perfumes – Alessandra, Cristina and Tiziano explain with pride – which are made with mainly natural ingredients, coming from Tuscany as well as from distant and exotic places, and all are handcrafted». A fundamental role is played by the master perfumer of Bramasole Fabio Meloni: «for his creations he uses a Renaissance method, giving life to fragrances with a high content of natural substances; like the Tuscan alchemists of the Renaissance he goes in search of the best essences from all over the world, even from the East along the Silk Road, and unites them to give life to exclusive perfumes». And even the most refined sense of smell is captivated by his fragrances: «the very special» honey and coffee in Dark & Sweet brings together opulent oriental notes full of charm and mystery, such as nutmeg, vanilla and honey, which soften the energetic charge of the coffee, dissolving it in a magical and fairytale atmosphere».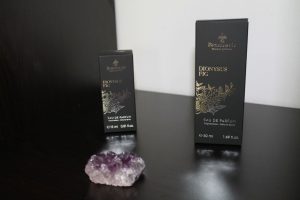 The Vetyvain perfume, on the other hand, comes from the fusion of Vety (i.e. vetiver) and vain: «The top fragrance creates a powerful and enveloping impact, while the leather has the bold character of that material when freshly worked, in which woody shades coexist with the magnetism of leather, in the background hay and geranium add a sensual touch, while vetiver gives a vibrant accent». In the rose perfume (Venus Rose) Venus, Botticelli and the Renaissance seem to peep out, and it is characterized by a marked floral note: «Opening a bottle of this perfume you will smell the scent of many many roses». And you could spend hours and hours getting lost in the thousand sensations offered by Bramasole perfumes, each with its own special quality: «And it is precisely through the sense of smell that plants speak to the soul, arousing emotions; all perfumes have a head, heart and tail, an olfactory chain where you initially feel the essences, such as rose, jasmine, honey, followed by the central notes, and finally they stabilize in a sweet harmony». Each fragrance is characterized by strong persistence: «a few drops are enough to last for several days». The same emotions described above can be found in the room scent diffusers, offered in three variants: Eternal Cedar, Jasmine Bride and Dark & Sweet, as well as in the body care products, consisting of a shower gel and soap bars.
A note of approval for the packaging: compelling and elegant, with gold inserts and the container closed by hand and without the use of glues, almost like origami. To test, buy, or give these wonderful perfumes, you can go directly to the headquarters (see notes below) in a splendid oasis set between Montepulciano and Pienza, where, by appointment, you are welcomed in a place that attracts all the senses: «we are happy to welcome visitors and show how the processing takes place, through olfactory paths linked to each product». Alternatively, you can buy their products directly from their website (bramasoleperfumes.com). Bramasole also organizes olfactory itineraries at top rated accommodation facilities, which, in turn, can perfume their space according to the guest's wishes.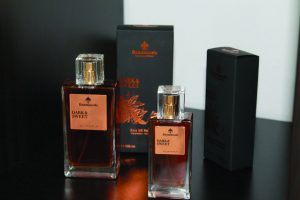 Bramasole, Tuscan Perfume. Loc. Palazzolo, 42 Torrita di Siena (Si). GPS: 43.1204643, 11.7183569 – www.bramasoleperfumes.com – Tel. 335/687522