By Simone Bandini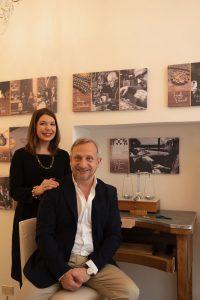 I am with Megan and Sebastian DelBrenna in the 'secret underground' of Palazzo Alfieri Venuti under the vaults still covered with marsh reeds of the nearby Trasimeno—built long ago. There, amidst ethereal and graceful displays, precious treasures of artisan joy and magic are carefully preserved. An ancient wine press dating back to 1634 stands proudly in a niche, exuding power and history. The place is adorned further with vintage bottles, hinting at an elegant and joyful way of life, or as the Italians call it, 'bella vita.'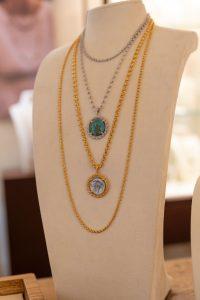 As I familiarize myself with the splendid environment and the jewelry collections, my attention is irresistibly drawn to a particular display case housing a chain model—a creation designed by Massimo DelBrenna, Sebastian's father. It's 'number one' and captivates my curiosity with a compelling magnetism. Sebastian explains, "All our creations, both today and in the past, find their technical and stylistic inspiration from four 'archetypal' chains that run in our family. They can be of varying sizes or finishes, like satin, diamond cut—or a combination of these elements, and they represent the distinctive hallmark of our collections."
Megan chimes in, adding, "You wouldn't believe it, but these models are entirely handmade, requiring 88 steps per inch (inch). We counted them meticulously!"
The four types of chains—links, beads, doughnuts, and cylinders—offer infinite combinations, allowing the DelBrenna family's creativity to flow freely. Sebastian and Megan share, "Innovation is part of our daily life; we enjoy challenging ourselves creatively, continuously inventing something new.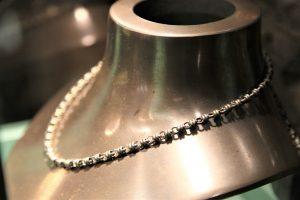 From historical designs inspired by 'Etruscan granulation' to sentimental symbols like hearts, which never go out of fashion, our creations cater to all ages and occasions—from travel gifts to milestone events that mark the lives of couples and families."
Megan, the visionary architect behind all the DelBrenna stores, passionately describes the latest addition that opened last Spring in Florence. The store's design ingeniously marries vintage aesthetics with modern sensibilities, resulting in an awe-inspiring synthesis. The shop windows, with incredible silhouettes and shapes, are a sight to behold.
Towering vertically, they strike a delicate balance between slimness and lightness, providing a true-to-life likeness to when one adorns a DelBrenna jewel. Forged skillfully in iron-corten, they fit perfectly into the rooms of the Palace, illuminated by majestic antique chandeliers that exude timeless elegance: "At our shop in Borgo Santi Apostoli, nestled alongside 'Ferragamo,' we've introduced a truly exceptional touch: bespoke wooden floors made of oak, where each plank is uniquely stained with tobacco." says Megan.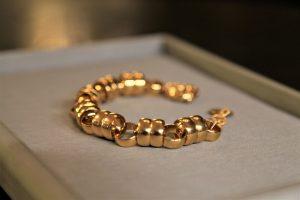 This distinctive choice showcases their unrivaled originality and sense of style, elevating the store's ambiance to an artful expression of luxury and sophistication.
Two decades after the film and twenty-four years after Frances Mayes's book 'Under the Tuscan Sun,' Cortona continues to attract a substantial American presence comprising around 75% of the visitors. One might wonder: how did this beautiful Italian American couple come about?
Intriguingly, the couple's journey began years ago when Megan, originally from Kansas City, came to study architecture in Castiglion Fiorentino in 2003. "I found a job at Kansas State University that allowed me to extend my stay." Destiny intervened when she became roommates with the girlfriend of Sebastian's best friend, leading to their eventual meeting at the legendary 'Velvet Underground' in Castiglione. With a flair for drama and the unmistakable 'Tuscan' charm, her husband interjects with a barely concealed smile, "When I found out that she came from Kansas, so far from the sea, I immediately took her out to eat lobster!"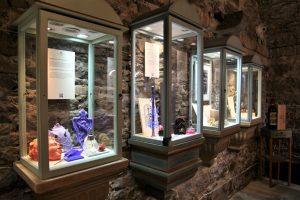 "I fell in love with not only the exquisite food, architecture, and rich history of Italy but also the warm-hearted people of Cortona." She notes, "The sense of togetherness and genuine consideration for others in Cortona is something special, an essence often unknown in other places. Those fortunate enough to be born around here have an opportunity to discover the hidden magic that surrounds them." Megan continues.
"The same magic of this place reflects in our jewelry. We avoid conformity and embrace the thrill of thinking creatively, going beyond traditional limits ('thinking outside of the box'). By crafting unique pieces, challenging ourselves by using only our family 'building blocks' to build the pieces that don't yet exist, we revel in the magical process of bringing something entirely new to life."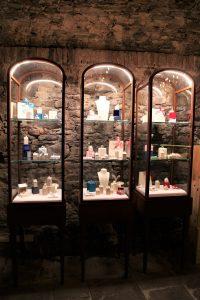 Sebastian concludes with pride, "Made by us, made with love; you do not get out of this circle! After returning from the States, where I sold jewelry wholesale for my father, my wife and I founded the brand 'DelBrenna.' In 2017 we acquired the family business, and our first single-brand store opened in Cortona in 2008. Subsequently, we expanded to America, launching the Kansas City shop in 2018. Additionally, we ventured into online shopping before finally opening our Florence store in May 2023."
A noteworthy highlight is the celebrated 'Wine Dine Shine' social evenings (dates available on www.winedineshine.com). "Starting eleven years ago as a 'fairytale Hollywood event,' we seamlessly blend fashion, wine, and haute cuisine, now a much-anticipated tradition in Cortona. From August to October, twenty-seven enchanting Thursday evenings await, where ladies can adorn themselves with jewels from our collections, adding to the dreamy ambiance of these gala nights, complete with red-carpet treatment." Sebastian playfully adds, "It's crazy, isn't it?" Indeed, it's a truly magical experience.
The DelBrenna family weaves an extraordinary spell through their unique jewelry creations and unwavering passion for craftsmanship, Innovation, and genuine connections with their patrons.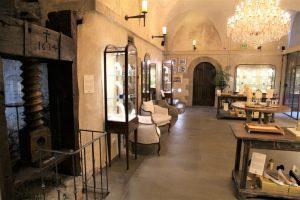 For more information: Gioielleria DelBrenna, Piazza della Repubblica 12, Cortona (Ar) Boutique / Tel: 0575 601518 / Office Tel: 0575 630643 / Website: www.delbrenna.com / Email: info@delbrenna.com