By Carol Coller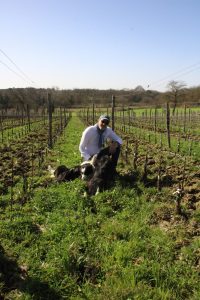 It's a brisk morning in early Spring as we drive through the Valdichiana countryside to Leuta winery.  A light fog, destined to burn off during the day, floats around the stone buildings.  Owner and winemaker Denis Zeni is there to meet us having just returned from a hiking trip in Trentino.
We are seated at the sturdy wooden table of the tasting room. It is a room with two libraries.  Marching up one wall is a library composed  of all the wines Leuta has produced in a refrigerated case, while on the other wall there is a large library of books having to do with agriculture and all things to do with wine.  Together they reflect Denis's twin passions – wine making and literature.
The name "Leuta" itself is a toponimo for the land where Denis grows his vines.  The origin of this word is somewhat obscure and may have Etruscan origins, but could also have more recent dialectal origins, possibly meaning  "you have it" or "there you have it" in the Chianino dialect.
Denis's love of agriculture and wine making started when he was a child in Trentino spending long periods of time with his grandfather while his father was away for business.  Even though he later studied economics in Venice and finance in London, eventually working as a broker and investment banker, he knew he would come back to the land and vineyards sooner or later, and, in fact, acquired his first vines in 2000 and later incorporated as a vineyard in 2004, definitively leaving banking behind ten years ago.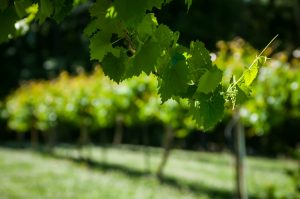 Leuta produces a variety of different wines, five from single red grape varieties – Sangiovese, Merlot, Syrah, Malbec and Cabernet Franc, Leuta's signature wine.  There are also two very interesting blends, the red IGT "Tau" a blend of Merlot, Cabernet Franc, and Syrah grapes,  a  single barrel blend, "Nautilus" as well as a special limited edition wine produced just once in 2016 and dedicated to Denis's grandfather "Cornelius".  Other products include a fine Vinsanto and organic olive oil.  A white wine and two kinds of Spumante are also produced from grapes in a second Leuta winery in Denis's native Trentino, with the help of colleague, biologist Giulio dei Vescovi.
Denis has always been an avid traveler visiting Chile and Argentina, California and Oregon and Virginia and a number of European countries. While traveling he acquired knowledge which has subsequently been incorporated into his winemaking.  In Georgia he became familiar with the process of aging the wine in terracotta amphoras, a practice dating back to Etruscan and Roman times.  His "Apostata" red and white wines are the result of this special method and as a result feature a particular fresh flavor.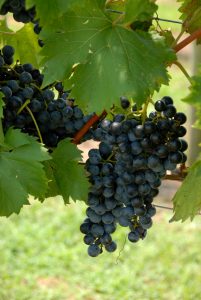 Today Leuta cultivates 15 hectares of vines and produces 25 to 40 thousand bottles annually, with a mind to eventually produce 50 thousand bottles, but no more.  Zeni prefers to favor quality over quantity and all of Leuta wines and olive oil are both organic and vegan, in keeping with Denis's personal philosophy.
Working alongside Denis are Mirko Masserelli, cellar master, Viktor Kasak who tends the vines and Jennifer Criswell who assists Zeni in hosting Leuta's wine tastings. During the tourist season there may be four or five tastings a day and Leuta can also arrange tasting picnics on its beautiful property with a magnificent view of the city of Cortona.  Many of Leuta's  customers have praised their visit to the winery as the highlight of their trip to Tuscany.
Projects for the future at Leuta include the creation of a new winery building on a nearby piece of land with more vines to be planted and future wines to be made and the creation of a grove of the beautiful Italian cypress trees, so typical of this valley and its millennium long traditions.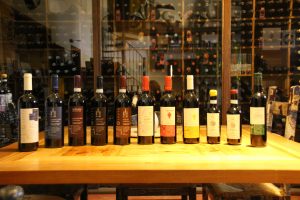 "By now, I think one can have wine tastings at any winery, but the thing that's important for a visitor isn't to visit twenty different vineyards, but rather to have a particular experience."  " It seems to me reductive to just say we sell wine. We are selling an emotion, a story, the whole package – the wine, the staff, the vine yards and my dogs…"
Info: Loc. Petraia, Cortona (Ar) / Tel. 338 503 3560 / www.leuta.it