By Jacopo Tonelli
Who among you has a smartphone? If the answer is yes, you should hurry up and pay a visit to 'Smart4', a leading telecommunications store in the Upper Tiber Valley.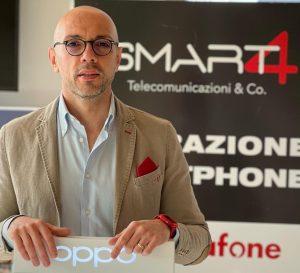 Smart4 is the reference brand in the valley for telecommunications. Created in December 2018 by Stefano Selvi, it is a brand characterized by the desire to stand out and offer all the services that revolve around the world of telephony, both to individuals and companies.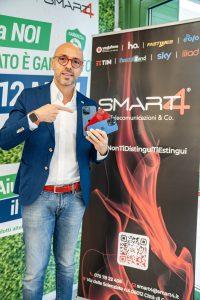 Thanks to his twenty years of experience, Stefano was ahead of his time in the Upper Tiber Valley by creating a state-of-the-art store with a wide choice of products and services in the digital field. At Smart4 it is possible to buy or resell phones, tablets and PCs, be guided in choosing the telephone operator or internet line that best suits your needs, formulate MULTIsim or landline business contracts; In short, a real pillar of telecommunications at 360 degrees.
A close-knit team of four specialists is at your disposal in the store, ready to take the time to advise you and provide you with answers and effective solutions to your every request. In the shop there is also a specialized laboratory where the technical staff performs repairs and after-sales services, with a pitstop speed: in fact, you can change displays, batteries or connectors in just 40 minutes and – if the spare part is not available on site – the work can be completed within 24 hours.
For the telephony department you will find a wide range of new products, but also used and refurbished smartphones; For the fanatics of the rarest models, you can find the phone you are looking for in just 24 hours!
Smart4 has brought an important innovation to the valley, namely the purchase and sale of used and refurbished phones, with a service that allows you to have access to a higher-end product at an affordable price and with an eye to the environment. This is thanks to an important partnership with 'Second Hand', a leading Italian company in remanufactured products that certifies devices and uses a return policy within seven days, with a warranty of 12 to 24 months. It is also possible to defer the entire amount or the difference between the old phone and the new one even without a paycheck, an even more incredible incentive for those who want to renew their device. Thanks to the collaboration with Second Hand, an App is available (downloadable in the stores of your smartphone) that allows you to view the showcase of used products, ask for quotes or book a service or a product in the store. A strong point is certainly the after-sales, with the possibility of inserting the helmet cover; So if, for example, the display breaks, with a small deductible, it will be possible to have a quick repair and immediate assistance.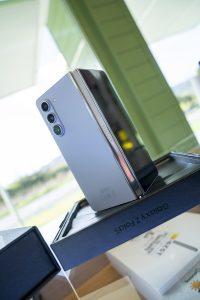 Among the smartphone brands in addition to the main brands – Apple and Samsung – we also find Oppo, Xiaomi, Tlc, Real Me and One Plus; But not only phones, also smartwatches, PCs and tablets: new, used or refurbished. A shop where you can find serious, concrete and above all sincere answers, without being bombarded by billions of offers, often unclear, as happens through other channels. The assistance and advice from the Smart4 team is maximum; If you have signal problems with your contract, they will find the solution with the operator that guarantees greater coverage, or in the most important cases, when rates vary without communication, we intervene directly on the operator with whom you have activated the contract. Here you will not find limitations but only many solutions: Smart4, in fact, is not linked to a single telephone operator but offers a wide choice between Vodafone, Fastweb, Tim, Tiscali, Iliad, Kena and Uno Mobile, Sky for fiber and TV services. This gives the possibility to choose the best product, tailored to the different needs of the customer.
In addition, since some of the proposed operators do not have contractual constraints, you can choose the best tariff plan with peace of mind and then change it at will and if necessary. For Internet connection, even those who live or work in remote locations can count on the solutions offered by the Eolo brand, available in the store. Finally, you can beautify and protect your digital devices thanks to a large section of covers and films: of the 'privacy' type to protect UV rays or even camera films. Here, between consulting, sales, pre- and post-sales services, you always feel they are looking after you – and Stefano with his close-knit team, always puts his face on it. You can find Smart4 on the main social networks, instagram and facebook, although taking a trip to the store is always a good idea; since Christmas is just around the corner: why not treat yourself or reserve the new Iphone 15 Pro and 15 Pro Max? In a final summary, Smart4 is a telecom store… made for everyone! And to use an old advertising slogan: "Be wary of imitations!"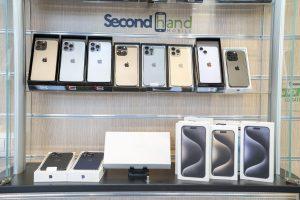 Info: Smart4, Via Delle Scienziate, 4, Città di Castello (Pg) / Tel. 075 7822436