By Barbara Frau
Is your desire to buy a property in Casentino? Certainly, such an important step will require in-depth reflections and evaluations. Before carrying out a project of this kind, it is a good idea to ask yourself some key questions such as: what will it be useful for? When will I be able to use it? How many works for any improvements will be needed? How much will the investment cost? Will I be able to put it to income?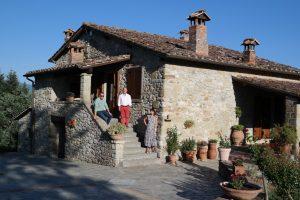 Promo Real Estate, through an individual interview with its collaborators – following a careful examination of the available technical documents and a visit to assess the state of the property – is ready to provide personalized advice by answering these and other questions in a concrete and detailed way.
Promo has been operating in the Casentino area for over 33 years, following the buying and selling process in all its phases starting from technical advice to closing the purchase by providing all the necessary support, clarifying doubts and uncertainties that may arise during the purchase phases.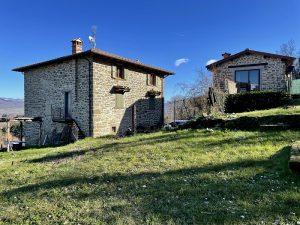 Resourcefulness and broad views are an important characteristic of specialists building up their staff of consultants. The objective of the Promo agency, in fact, is not limited to presenting and promoting properties within the Casentino Valley but, thanks to the collaboration with other colleagues, expands to external and foreign clients by providing targeted advice to satisfy the flourishing international market.
To date, the properties in Casentino are often chosen by those who will make it their habitual and elective residence; However, the catchment area that wants to experience this wonderful valley – even for just a few months a year – is growing. The Promo agency chooses the properties to be proposed considering the different types of buildings between the most prestigious objects. The agency boasts many structures for sale such as ancient farmhouses, villas and apartments; properties selected for each specific request.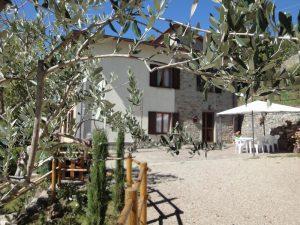 The apartment shown in the images is located in the middle of the valley, in the city of Bibbiena: it is very central and for its features, size and the quality of interiors, it can be defined as "valuable". It can be used as a first residence for a large family or it can be ideal for hosting friends or relatives. With a few improvements it can be immediately experienced, being already equipped with all working systems, excellent fixtures with electrified openings and closings, lift and air conditioner. The large size, 170 sqm., ensures the possibility to divide it into large bright rooms with various balconies and overlying exclusive solar pavement. The property includes a large basement with garage and wine cellar. It could be well divided into two smaller housing units, or be ideal as a professional studio, obtaining a substantial income by renting it.
Among the offers of great prestige we find, in Pratovecchio, a villa in a residential position with a view of the Castle of Romena, with a large park/garden fenced with various fruit trees and flowers, perfectly looked after in any detail, from the plant engineering to the external and internal fixtures. It is arranged on two levels with the possibility of two independent units.
At the moment, among the unmissable news, we find in the municipality of Castel San Niccolò, in a very panoramic position, a recently renovated stone farmhouse with adjoining barn and about two hectares of land surrounding the houses. The former barn, renovated and independent, is ideal as a residence for guests; It consists of a large living room with wood-burning fireplace on the ground floor, bedroom, bathroom, storage room and covered porch in the basement.
Our proposal in Casentino is completed by a large villa in a beautiful hilly spot, with large garden-park and swimming pool, private fenced courtyard, garage and tool shed, as well as a large terrace and adjoining land.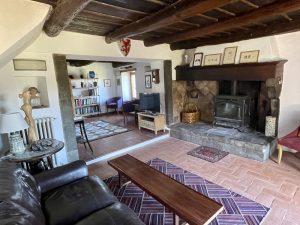 Info: Via Umbro Casentinese 60, Bibbiena (Ar)/ Tel. 0575 536526 / www.immobiliare-promo.com / info@immobiliare-promo.com – Via Roma 64, Poppi (Ar) / Tel. 0575 529335 / paggetti@immobiliare-promo.com