by Jori Diego Cherubini
Bolgherello perfumes are inspired by the love of Tuscany. This is an artisanal, family-run company founded in 2002 with a very specific mission: to evoke our splendid region through its own scents, colours and sensations. And every step in their production is entrusted to expert craftspeople.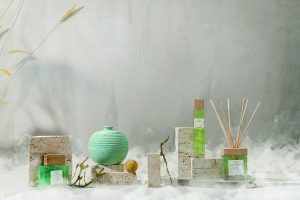 The feeling you get exploring a company from the inside is really something; especially if we're talking about Bolgherello: talking to the people who work there, experiencing the smells, fragrances, essences and learning about a real family – and entrepreneurial – story, charming and quite one of a kind. Giulia manages the company with father Dario and mother Elena. Today they welcome us to the main headquarters in Castagneto Carducci, telling us about their marvellous business: "our products  – Giulia tells me – are made with artisanal methods, using mostly local raw materials". Bolgherello began with products for the home, such as paper, bags and pot pourri: "they have been our strengths for many years and still represent timeless evergreens". Over the years the company has diversified into the production of diffusers, scented candles and perfumes. Divided in turn into Eau de toilette and Eau de Parfum, where the added value comes from the amazing packaging, done by hand individually, "to guarantee the quality that only 'Made in Italy' can deliver".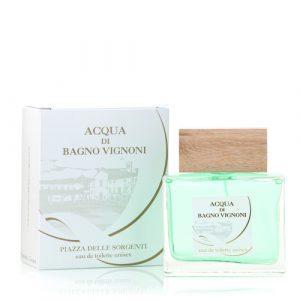 The workshop is a really unique experience, you move amongst stills, multi-shaped glasses of various shades where everything runs under the most advanced herbal technology, with scrupulous checks. But how is a perfume made? "The fragrance – Giulia explains – is macerated in a solution of alcohol and water for about twenty days, after which it is filtered and goes into the product; the more you macerate, the higher the quality; we use our own raw materials, we have five hectares of lavender fields from which we obtain essential oil and seeds; we also mostly use local suppliers, even if not everything can come from Tuscany, some essences, for example, come from Grasse in Provence". As for products for the home, the collection consists of diffusers in various formats and their relative refills, as well as perfumed candles, papers and bags made manually or semi-automatically. While the cosmetic products in their catalogue include shower gel, body creams and soaps.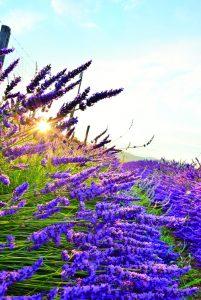 As for the name, Bolgherello: "we were inspired by Bolgheri, the small hamlet of Castagneto Carducci famous all over the world for the production of red wines and for its cypresses (depicted in the company logo) which are a nod to the famous avenue – praised by Carducci – which connects San Guido to Bolgheri.
Where can we find your products? "We have thirteen sales outlets in Tuscany, only, by our choice, in classic small villages: we want to consolidate the relationship with the locality and we value each other". The shops are located in the Val d'Orcia (Montepulciano, Bagno Vignoni and Pienza), Bolgheri, Cecina, Castagneto Carducci, Suvereto, San Vincenzo, Massa Marittima, San Gimignano, Pitigliano and Arezzo: "they are the direct and single-brand stores, but our goods can also be found all over Italy in concept stores, herbalists and pharmacies". Not only that: "you can also order the products from the website (see below) and in a day or two they'll be in your home".
Obsessive care is taken with the packaging, the graphics, the labels, the glass and the wood, which must be ash (for the perfume and diffuser caps). And as if that weren't enough, the cosmetics are certified AIAB Bio-Cosmetics, and both packaging and production process respect the environment: "we use recyclable packaging and more and more frequently organically produced raw materials. Even the lavender used for the production of the Coccole di Lavanda range follows the dictates of organic and eco-sustainable agriculture, we don't use chemical fertilizers or herbicides; moreover, we are committed not to use ingredients tested on animals".
In the Val d'Orcia, the best-selling line is the Acqua di Bagno Vignoni line: "it's a tribute to the wonderful area in which we opened our first direct outlet in 2012; a real springboard".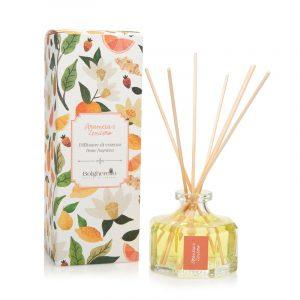 From a little room in Italy: "twenty years ago – Giulia tells me proudly –my parents started from a small ground-floor space in Bibbona, divided into sales and production and from there gradually developed up to a dozen outlets; you need effort, dedication and a great desire to pitch in". Bolgherello is an expanding universe: "We have created an important new line called Opificio del Cavaliere, characterized by persistent aromas produced, as always, by hand and available in the shops of San Gimignano and Bolgheri, or purchaseable online: "they have real gold painted ceramic caps in the shape of a hat; it is a very high end brand".
Among the buyers: "75% are Italian, a lot of customers who bought the first time in-store often order the same product on the internet. We would like – concludes Giulia – to open other single-brand stores soon, in particular in Cortona and Pietrasanta".
Info and orders: www.bolgherello.it