By Simona Vagnoli
Can you have clear ideas about your future at just 12 years old? The story of Dr. Maruska Fossi, who on August 4th will celebrate the tenth anniversary of her activity as owner and medical director of her veterinary clinic, concretely shows that children's dreams can really come true.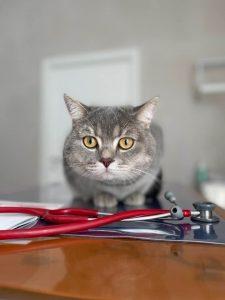 "I decided to attend veterinary school when I was twelve, I told my father and so it was". Maruska tells us, introducing her professional path. The passion for animals and their care has always been present in the life of Maruska Fossi, so at the time of the important choices on which studies to undertake she had no doubt deciding to attend the Faculty of Veterinary at the University of Perugia. At twenty-five she began her career as a freelancer building her experience working for three years in the veterinary clinics of Florence and Mugello, collaborating for six years in the Casentino kennel until she realized the dream of having a clinic to give her name. In 2016 she completed her training with a 2nd level master's degree at the University of Parma as a behavioural doctor with a zooanthropological cognitive address, enrolled in the Fnovi lists. "Behavioral medicine is the one that interests me the most. To date, there is still no culture, information or advice for families wanting to adopt a puppy. They often call me when the problem becomes unmanageable. The quality of the relationship that is established with your pet and how you communicate with him is fundamental. Mistakes are often unintentional but then affect the psychological well-being of the animals and consequently the owners," Maruska tells us.
When she speaks of "mistakes" she is referring to a dog that destroys furniture or an unsociable cat. Discomfort, panic attacks, lack of environmental enrichment, phonophobia (or fear of loud noises), can be solved thanks to her experience and the use of external tools that do not involve the use of psychotropic drugs, an extreme measure also for animals.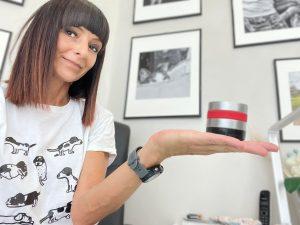 Among the novelties of which she is particularly proud there is 'Relaxo Pet Pro', a latest generation sound device, similar to a radio, rechargeable via USB, which emits very high frequency sound waves and is able to activate that part of the central nervous system of dogs, cats, horses, or exotic animals (there is one for each species) that produces calming neurotransmitters. "This device has been a great help to me. I also gave one to the kennel because there the barking and the noises are a really stressful thing".
The veterinary clinic of Maruska Fossi offers a complete service to all animal owners thanks to the collaboration with external experts such as an ophthalmologist, an orthopedist, a neurologist, an oncologist and a sonographer. Dr. Sabrina Lorenzini, specialized in nutrition, also collaborates continuously and constantly in the clinic.
Despite being specialized in different fields, both doctors deal with a wide range of services: clinical and specialist visits, vaccination and antiparasitic prophylaxis, registration in the canine registry and microchip implantation, laboratory analysis, digital radiology, ultrasound, surgery and hospitalization, also offering a daytime availability service both on Saturdays and Sundays.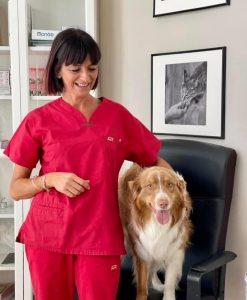 Teamwork, combined with passion and courage to face sometimes really hard challenges, leads them to immense satisfactions that compensate for the sleepless nights and fatigue that this work of great responsibility requires. With her voice broken by emotion, Maruska tells us about the guest who has just come out of the clinic, making us move too. "We just discharged a Bull Terrier. He had swallowed a knee-length terry sock and two pieces of plastic. He was very sick, he arrived dehydrated and with kidney failure. I didn't want to operate but the owners begged me and a miracle happened. He had a 1% chance of surviving!" This is a tangible example of how the love for animals and dedication to work – combined with the strength of a puppy who did not want to give up – were rewarded with success thanks to an extremely delicate intervention. It is important to underline how behavioural medicine could have prevented the risk of the puppy ingesting foreign bodies, probably only out of boredom, demonstrating once again, the importance of proper management of pets.
"My approach is different from that of a dog trainer because I am a doctor. Usually the first consultation takes place in the clinic. I make a visit, provide directions, make a diagnosis and if necessary then refer the patient or to an educator (who deals with animals from 2 months up to one year of age) or to a rehabilitation instructor (in case the problem is more serious because it concerns animals now adults). I want to say that I don't work with trainers." Dr. Fossi also emphasizes the importance of the veterinarian not only for the care of our animal friends, but also for the protection of human health. In fact, there are many diseases that can be transmitted directly from pets to humans such as leptospirosis, rabies and some gastrointestinal parasites that affect both dogs and cats. We often ignore them until our pet has obvious symptoms, so it is always worth remembering that, as Maruska explains: "Pet health is a fundamental safeguard to preserve human health, not to mention that veterinary medicine also plays a crucial role in food hygiene".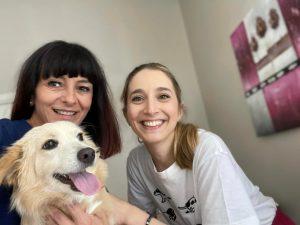 To sensitize owners and offer them support in choosing the best practices for a harmonious coexistence, surprises could soon arrive on Social Networks. In the meantime, Dr. Maruska Fossi and Dr. Sabrina Lorenzini are always available to our animal friends, showing themselves smiling and patient in welcoming the patients of the clinic and constantly demonstrating passion for their work and love for the world of our 4-legged friends.
Info: Veterinary Clinic of Maruska Fossi – Piazza della Stazione 3, Bibbiena Stazione (Ar) / Tel. 349 5052678