by Carol J. Coller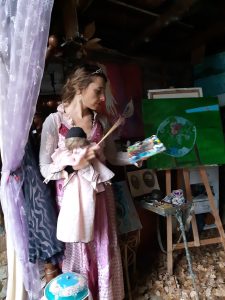 Gryte Pintukaite's work first came to my attention when a dear friend had her portrait painted by this talented Lithuanian artist. The colors of the portrait, a bust, were pale and swirling, with strong brush strokes and sinuous lines and it somehow captured the very essence of my friend in a completely disarming way. Her fine use of colors reminds one of the works of Bonnard or Klimt, but her style is decidedly her own. Her early works are less abstracted, more representational, but still with an arresting use of blocks of color and a flowing quality.
Since that first introduction, I have had the pleasure of learning more about Gryte Pintukaite's work and the philosophy which drives her to look deep into the character of her subjects and, in essence, paint their personalities, their inner thoughts and dreams. She remarks, "yes of course I was inspired by the works of other painters at times, but I am also inspired by the subjects themselves." Born in Kaunas, Lithuania in 1977, Gryte was born into a family of artists – her father was a dramatic actor in the theater and her mother a teacher and poet.
Her childhood was spent surrounded by creative verve. She studied theatre, dance and music and ended up focusing on fine arts in a program at her superior school. Her studies took her for a year to Finland and later she studied at the Fine Arts Academy in Vilnius where she completed her degree and a master's degree in painting.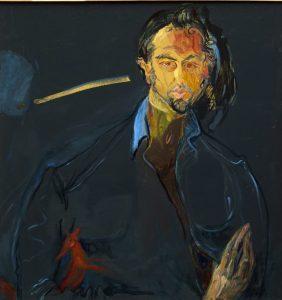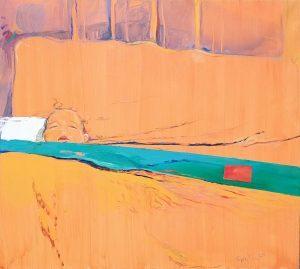 Her artistic career since then has been marked by an active stream of 37 personal exhibitions and she has participated in roughly 100 group exhibitions, the most notable of which were the Venice Biennale in 2011, the Beijing International Art Biennale in 2015, the Silk Road International Festival in China in 2016 and the Art Fair of 2019 in Barcelona, Spain. She has also taken part in a number of art symposiums and gatherings and in exhibitions abroad in Finland, Denmark, Belarus, Latvia and Lithuania. Her latest exhibition, together with the works of poet Paolo Bagni, will take place in Rome starting May fourteenth as part of a cultural exchange between Lithuania and Italy.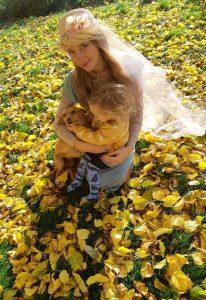 Not to be limited to one sort of art, Gryte paints portraits of both humans and animals, looking for their "colors and potential". She has also created landscapes or poetic dreamscapes that carry the poetry and music of her background and the natural surroundings of the Tuscan countryside. With regards to music, Gryte also studied opera in tandem with her painting studies, and is an accomplished singer of the "Belcanto". She can be heard walking amidst the olives and oak trees on a fine day singing, much to the delight of her fortunate neighbours.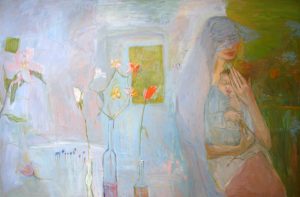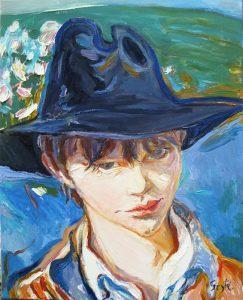 She came to live in the green countryside outside Cortona five years ago, where she met her Italian husband Amerigo through a mutual friend. She believes she was destined to come to the valley and says the area gives her a deep sense of peace and wellbeing. Today Gryte enjoys a richly creative life together with her family and will continue her artistic journey to discover the inner world of the outer world we see. Today, many works of Gryte Pintukaite are in the collections of museums in China, Latvia, Lithuania, as well as in private collections in Florida, England, Italy, Germany, China, Finland, France, Iceland, Latvia, Russia and Lithuania.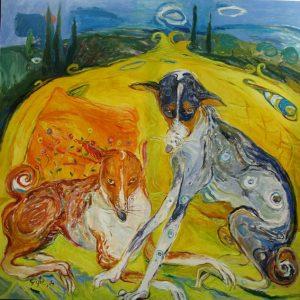 Info: Gryte Pintukaite, Tel. (+39) 333 7912636 / pintukaite@yahoo.com / www.gryteinart.com