By Dario Migliorini
In the heart of Castiglione della Pescaia there is one of the most interesting and particular places on the entire Maremma coast. Cristian Liberali and Giulia Loprieno, owners of the business, welcome us – and between a coffee and a piece of homemade cake – they tell us about their lives, their dreams and what they would like from their future.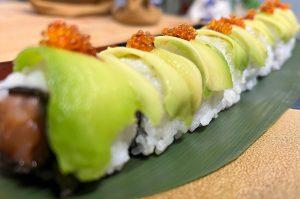 Cristian was born in Grosseto and from an early age it is the love of football that commands. What is a love becomes a real job and his career as a football player takes him out of Grosseto. For ten years he moves to Arezzo where he continued his good amateur career as a goalkeeper up to the D series and excellence.
But Cristian has always had a passion for catering and hospitality – and all of a sudden he feels he wants something else: in parallel with football, Cristian works as a barman in many clubs in Arezzo, accumulating considerable experience both in public relations and from an entrepreneurial point of view.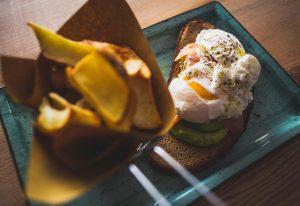 The origins of this passion, he tends to specify, date back to the first times behind a bar in a disco: "The first experience was at the 'Baluba' in Follonica, then I continued for five years at the 'Capannina' in Castiglione della Pescaia, where I have beautiful memories"
For family reasons, Cristian returns to Grosseto and reunites with all his 'historical' friends. He comes back to stay. The time comes to put all the experience accumulated to good use and together with a partner he opens his first bar. Obviously it is a very tough decision to end the football career. He also decides to acquire the adjacent ice cream shop – a fundamental step in the history of Cristian and Manitoba, then you will understand why!
To make ice cream you need an ice cream maker… and who better than Giulia! And that's how they meet, love is born and then everything else.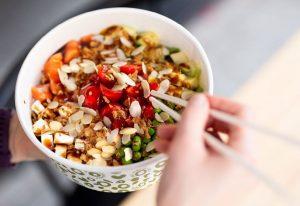 Giulia, born in Carrara, lived a 100% sports life! First as a volleyball player then also as a beach volleyball coach.
She was in Maremma since she had been called to play in Grosseto and, as always, in the summer she was looking for a job to combine with her passion for volleyball. Contacted by Cristian during the lockdown in early summer, she finds herself thrown into the world of ice cream; brand new for her but she willingly accepts the challenge and becomes the 'ice cream maker' of the bar. Instinct plays well, the rest is history.
Cristian dissolves the company for the bar: the two fall in love and start thinking about a future together. However, the closure of the previous business puts Cristian to the test – he spends the winter in serious meditation on what to do. There are also attractive proposals but neither of them has any more intention of becoming an employee.
Yet there has always been in their life a certain love for the world of 'pokes': Giulia orders them very often and loves them, Cristian has more or less already started offering them in the old bar. A rapidly growing phenomenon, a type of activity that was lacking in Maremma. Why not to try?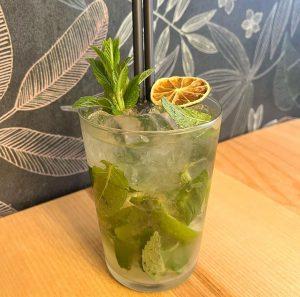 You get the right occasion in a small secluded restaurant in Castiglione. A bet, in the middle of the red zone due to the pandemic. It is 2020. The idea is not to just serve poke – but in fact 90% of the work becomes this – because the demand is very high! The 2021 season is an incredible success, made up of sacrifices but also of great satisfaction.
Appetite, it is said, comes with eating: the place is too small for what Giulia and Cristian imagine: a bar that could give a certain quality of service, with well-kept breakfasts and aperitifs, a space large enough to be seated, both indoors and outdoors.
He who seeks finds. And the opportunity arrives on time when the old and historic 'Bar del Sole' closes its doors: it is the ideal place to carry out their business. Thus was born the "Manitoba" as we see it today. Neither a restaurant nor a bar, but a modern bistro.
The intention is to create a 'young' place where you can eat things that are not eaten every day: not the usual brioche but for example a pancake, a muffin, a cinnamon roll and many other homemade things. A place suitable for co-working, where you can stay with your laptop to work while enjoying a coffee accompanied by a slice of carrot cake.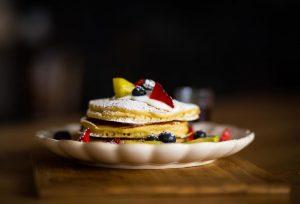 A place with an international atmosphere, from breakfast to after dinner. A modern offer that does not exist in the area: an idea to be pursued 12 months a year.
Their excellent pokes still find space in such an ambitious project; but they tend to be more of a sort of complement … The fact of being in the centre, and also in a 'historic' bar, helps them to significantly expand the offer: this is how sushi and other tasty dishes enter the menu.
At breakfast Giulia perfectly expresses all her skill in desserts, then there are the aperitif and the wine bar. Three key moments. In the new Manitoba there are many pies by the slice and cheesecakes: "The idea is to also expand the display case of sweets", Giulia tells us, "and make room for the birthdays celebrated here".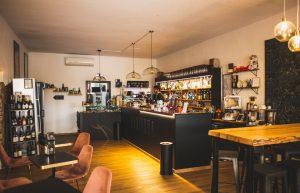 The aperitif, as we said, is a must in Castiglione. Beyond the cocktails, always treated and prepared with quality products, the wines are the absolute protagonists: we are in a wine shop that is attentive to the selection and service, with table service and takeaway.
Great care is taken in every preparation: for example, the poke is served in its earthenware bowl and with the mise en place of the restaurant.
"We are happy to be now a point of reference both for the Castiglione people and for those who come to the sea even in winter, wanting to spend a different day", says Cristian "and to rejuvenate the mentality of the area a little!"
Manitoba is a place with a big city proposal and mentality, located in an enchanting corner of this seaside town. An incredible combination that we warmly invite you to visit.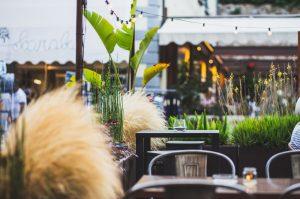 Info: Manitoba is open from 1 June to early September, every day from 7.30 am to 2 am, while in the following months with standard opening hours.
Piazza della Repubblica 30, Castiglione della Pescaia (Gr) / Tel 333 118 8502