By Anita Sarti
From love for the land, respect for traditions, passion for sustainable agriculture comes a new idea.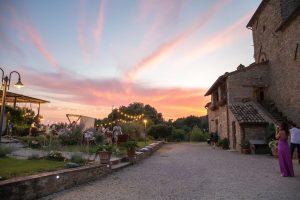 In an enchanting place a few kilometres from the centre of Città di Castello is Casale Regnano, a place immersed in the green of the Umbrian hills where you can still breathe the scent of traditions and love for their land.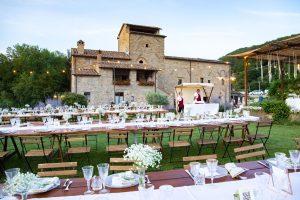 Laura and Luca tell us how, thanks to the constant commitment of the family, they dedicated themselves – for more than twenty years – to the farm, to then move on to design a real accommodation facility. The production choice, entirely organic – and therefore perfectly compatible with 'natural' agriculture combined with great attention to sustainability – have allowed them to obtain the high-quality certification of products, 100% bio. The very name of Casale Regnano started from the production of "Il Lombrico Felice": cereals, legumes, vegetables and home-breeds – in full respect of animal welfare – like chickens, geese, ducks, guinea fowls, rabbits, pigs and goats. This type of relationship has allowed the company to deal with an ever-varied audience of people, up to the idea of proposing educational visits to raise awareness on the issue of environmental protection and eco-sustainability. From here the project of the educational farm was born; From a number of regular customers they moved on to host schools and specific visiting paths, designed especially for children. The realization, in recent years, of an 'agriturismo' within the structure also offers the possibility of enjoying an overnight stay and the wonderful catering, attentive to the environment and the quality food.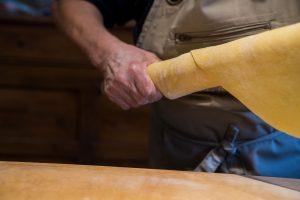 The farmhouse offers the possibility to stay in five different apartments with independent kitchen, entrance and bathroom and a private garden. A large outdoor swimming pool is then made available to all those who intend to spend a short or longer period on the farm. A really looked-after restaurant follows the season, with a menu featuring the quality of raw materials at km 0. Traditional recipes and the Slow Food presidium aim to enhance even more the company's products, in the name of good food, good taste and attachment to their origins.
Casale Regnano, therefore, is an ideal location for summer, as it is immersed in the green of the Umbrian hills: both in the indoor and outdoor spaces it is possible to organize events of any kind – such as baptisms, communions, confirmations, weddings and birthdays – with the possibility of using a cover-structure in case of large groups or bad weather. The ultimate meaning of their work lies in seeking harmony between lifestyle and 'agricultural' taste, so to speak, respect for the environment and tradition, in order to preserve and magnify the beauty of the territory and building an ethical and productive bridge for generations to come.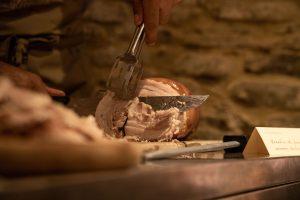 Info: Casale Regnano, Località Galliano, Città di Castello (Pg) / www.casaleregnano.it / info@casaleregnano.it
 / Tel. 345 1277865